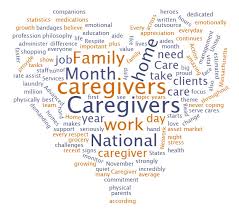 National Caregiver Day falls annually on the first Tuesday in April and is intended to honour this group of incredibly dedicated and hard-working individuals.
On National Caregiver Day, Nightingale Nursing acknowledges all caregivers both on the front lines and those who work quietly in the background and recognizes the critical work they provide in supporting our healthcare system. Nightingale remains committed to providing the most relevant information and resources to help our caregivers feel knowledgeable and confident in the care they provide.
During these unprecedented times when preserving the health of all Canadians, and in particular seniors and compromised individuals with underlying health conditions is forefront, more and more people have taken on additional care giving responsibilities for those who are ill with the COVID-19 infection or are self-isolated to prevent the spread.
Thank you so much, for your caring, dedication and commitment.
Sally Harding,
On behalf of the entire Nightingale family.