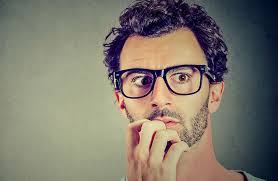 Information provided by our trusted financial Partners at RBC.
From physical distancing to financial markets, the events surrounding COVID-19 are truly unprecedented and disrupting the daily lives of Canadians. But during unusual times, it's important to protect not only your family's health, but also your finances.
Situations like COVID-19 can make people more vulnerable to scams, and therefore more attractive to scammers.
Here are Five COVID-19 Scams to be Aware of and Stay Safe
Scam #1: Phone
Fraudsters will call unsuspecting people, pretending to be from the Public Health Agency of Canada, stating they have results that the individual has been tested positive for COVID-19. They then trick the individual into providing personal and financial information to pay for a prescription.
How to protect yourself: If you receive a call from an unknown number, it is best not to answer it. If answered, do not provide, nor confirm personal or banking information over the phone unless you can validate that the caller is legitimate.
Scam #2: Texts
Fraudsters send text messages, pretending to be the Red Cross, providing a link to obtain a free face mask.
How to protect yourself: The Canadian Red Cross has confirmed that it is not sending out any text messages or emails for free masks. Should you receive a text message stating they are the Canadian Red Cross, keep yourself safe and don't click on any link, and don't reply to the text message. Simply proceed to delete it immediately.
Scam #3: Door-to-Door
Fraudsters are going door-to-door saying they are doing home tests to detect COVID-19. This can result in: trying to sell fake tests, unapproved drugs — or even worse — a home invasion.
How to protect yourself: There are currently no such home detector tests available. Only hospitals can perform the tests and no other tests have been approved by public health. Do not answer the door to someone who is trying to sell you anything or pretends to be from the public health system.
Scam #4: Fake Charities
Fraudsters are setting up fake charities, pretending to be the Canadian Red Cross or other well-known charities, and are reaching out to people via email or social media to trick them into donating money to help people affected by this crisis.
How to protect yourself: Verify publicly available information about the charity, including its name, address and telephone number. A legitimate charity will provide information about the charity's mission, how your donation will be used and proof that your contribution is tax deductible. You can also ask the charity for their registered charitable tax number and confirm the charity's registration information by calling 1-800-267-2384.
Scam #5: Phishing Emails
Fraudsters can send COVID-19 phishing emails pretending to be from a Government Department to provide an "urgent" update or financial refund. These often trick people into opening malicious attachments or ask them to confirm personal and/or financial information.
How to protect yourself: Do not open emails from unknown senders, and do not click any links that are suspicious. Instead, visit the official website from the Government Department to obtain more information.
If you are victim of any COVID-19 related scams, be sure to report it to the Canadian Anti-Fraud Centre. This information could prevent someone else from being a victim of fraud and helps identify new types of COVID-19 related scams.
If you suspect you may be the victim of fraud or have been tricked into giving out your personal or financial information contact your financial institution immediately.
For official information on the Coronavirus, please visit:
· Public Health Agency of Canada: Coronavirus disease (COVID-19)
· World Health Organization: Coronavirus disease (COVID-19) outbreak
Sources:
Canadian Anti-Fraud Centre https://antifraudcentre-centreantifraude.ca/features-vedette/2020/covid-19-eng.htm or reach (CAFC) at 1-888-495-8501 from 10:00AM to 4:45PM Eastern Time
CBC https://www.cbc.ca/news/canada/toronto/coronavirus-scams-canada-1.5501958