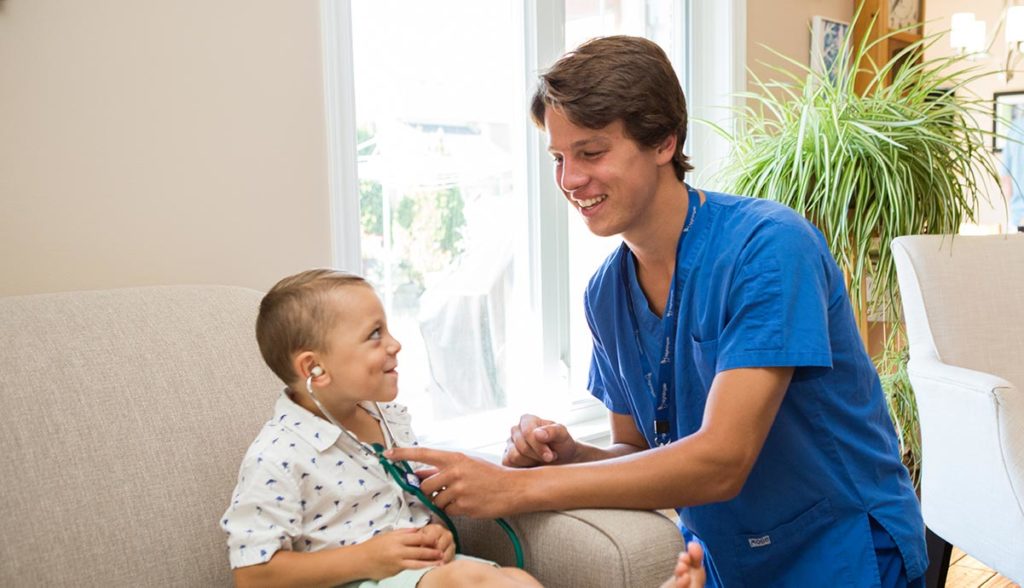 Administering Specialized Pediatric Care in Ontario
Home is where you live your life and grow. It's where you take your first steps, you create your fondest memories and you share your loudest laughs. When children require medical care, there is nothing a parent wouldn't do to help ease the pain. When you need support for your child, or respite for yourself, let Nightingale Nursing's at home pediatric team help you. We support infants, children and adolescents. Nightingale provides "around-the-clock" respite for family caregivers and helps encourage and support your child in places such as school, daycare, sporting events or in the comfort of their own home, day or night.
Nightingale helps you and your loved ones adjust and learn through the challenges and changes of life by providing multiple services that best fit your loved ones needs. Creating an individual care plan for each client is one of our care team's many specialties. Your child will be matched with positive, cheerful and encouraging nurses who provide the following services:
Medication Administration
Dressing Changes
Tube Feeding and Nutrition
Seizure Management
Pain Management
Respiratory Management
Take the worry out of medical care and let our nursing professionals support you and your child.