Exciting News for PSW Students & Graduates in Ontario!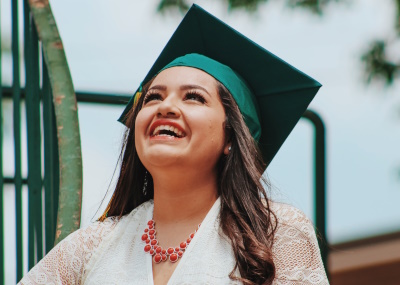 Ontario is rolling out incentive funding to attract personal support workers (PSWs) to home and community care sectors.
Graduate Commitment Reward: Recent PSW graduates are eligible for $10,000 if they commit to working for 12 months in these sectors, retroactive to April 1, 2023.
Extended Opportunities: Current PSWs in the six-month PSW Return of Service (PSWROS) program may be eligible for an additional $5,000 incentive.
Stipends for Students: PSW students can receive up to $5,500 as a stipend during their clinical placement.
This is a great opportunity for those looking to start or enhance their career in the healthcare sector while contributing to the community!
Click here to read about the PSW Return of Service initiative (healthforceontario.ca)

Home Care and Today's Ontario Budget Announcement
Over the past several months, Home Care Ontario has been advocating strongly on your behalf for increased funding to support your staff and the patients they serve, as well as improvements to support Family Funded members. We are happy to share that the provincial government has heard our advocacy and acted on our two primary recommendations in today's budget!
Our first recommendation was for the government to stabilize the home care system by fast-tracking the remaining $880 million commitment from last year's budget by allocating $424.99 million this year – $288.67 million for contract rate increases to support current staffing levels, and $136.3 million for new capacity in the system.
Today's budget goes further than we had hoped – accelerating investments to bring funding for 2023-24 up to $569 million, including nearly $300 million to support contract rate increases to stabilize the system. This historic funding will help home care providers deliver more critical health care services to Ontarians, in the comfort of their homes.
Our second ask was to modify and enhance the Ontario Seniors Care at Home Tax Credit, to make it more accessible for those Ontarians who rely on family funded home care. Because Ontario's tax system uses the federal government for implementation, making this change will require the assistance of the Government of Canada. We are extremely pleased to see the Budget commit to continuing to working with the federal government to make claiming supports as easy and convenient as possible.
Finally, we know the whole sector stands ready to assist the government with its efforts to modernize home care the province moves towards a transformed health care system. We were encouraged to see the Budget reference this important work, particularly the reference to working with "home care partners" to modernize the system.
In response to today's budget, Home Care Ontario released the following statement:
Statement by Sue BanderBent, CEO of Home Care Ontario
"In the budget tabled today at Queen's Park, the government significantly accelerated funding for home care.
This is a wise and worthwhile investment that will stabilize home care and result in a cascading series of positive impacts. The accelerated funding will lead to better pay for staff - including skilled therapists, nurses and PSWs - who badly deserve it. It will relieve pressure on our strained hospitals, by reducing admissions and speeding up discharges. Most importantly, it will lead to more home care for people who need it.
We highly commend the provincial government for committing to this accelerated funding, which will make Ontario a leader in home care.
On behalf of Home Care Ontario, thank you to Premier Doug Ford, Deputy Premier and Minister of Health Sylvia Jones, and Minister of Finance Peter Bethlenfalvy for bringing care home."
Click here to read a message from Home Care Ontario CEO Sue VanderBent

Home Care Ontario's Statement Regarding PSW Wage Enhancement Extension
"Home Care Ontario welcomes today's announcement of a further extension of the $3 PSW wage enhancement. We have strongly advocated for this as it is critical we acknowledge and recognize the valuable work performed by PSW's and other participants in the broader healthcare sector. In this regard, it is important to recognize the thousands of PSWs providing family-funded care who, while not included in this policy, play a key role in helping deliver care to thousands of seniors across the province every day.
It is time, however, to move past temporary solutions and make this wage increase permanent.
The wage enhancement is only one part of the solution as it does little to address the wage disparity that exists when home care PSWs are still paid $4-$5 less than in long-term care to do the same job. The government's investments in the Long-Term Care sector during the pandemic, while needed, have not been accompanied by corresponding support for Ontarians receiving care at home. That has only worsened the disparity and caused an exodus of workers from the home care system. Home Care Ontario has been sounding the alarm for months that the home care system is now in crisis. We are calling on the province to help address this crisis by making an immediate $600M investment to ensure our seniors receive the care they want, where they want it - at home."
- Sue VanderBent, CEO, Home Care Ontario
See Ministry of Health's full press release here.
The Home Care Ontario Team
Aging at Home IS Possible
The demands and responsibilities of a family can be difficult especially when you have growing children on one side and aging parents on the other. Let Nightingale assist you in caring for you and your loved ones. Anything from picking up the groceries to providing post-surgical care. Our qualified, compassionate health care professionals are available 24/7 when you need them and have been for 35 years. We know you have a choice when selecting your health care provider, choose Nightingale, "Our Caring You'll Remember".
The Nightingale Difference
Compassionate – Caregivers That Truly Connect With Their Clients' Needs
Reliable – We Provide The Assurance You Need That Care Is Delivered On Time, When You Need It
Consistency of Caregiver – We Value the Relationships We Build
Skilled – Specialize in Alzheimer's, Dementia, Mechanical Lifts, Medication Management and Many Additional Areas
Educated – All Our Caregivers Hold Certificates from Accredited Colleges
Professional – Translates to Respectful, Dignified, Confidential Home Care
Testimonials
"We can't tell you how much it means to us that our mother is cared for and treated with respect every day."

- Children of Loraine (76)

"All our questions, no matter how small and trivial, real or imagined, were always addressed with empathy and concern."

- Debbie and Doug D., Buckhorn

"We do not know how we could have let dad stay in his own home these many years without your help with meal preparation."

- The Carter Family, East Peterborough and Norwood

"Many thanks for the excellent care you gave my mom. Your kindness and compassion to her, as well as us, was much appreciated."

- Hellen J., Peterborough

"My husband Joe had a knee replacement; joe's short hospital stay would mean that he would need nursing services at home. We are grateful for all of the wonderful nurses at Nightingale for their tender loving care and expertise they showed over the last few months."

- J&D Martin, Havelock

"I have been blessed by my Nightingale Home Caregivers. Without their care, concern and competency I would be unable to remain in my apartment."

- Nancy W., Lakefield

"I want to take this opportunity to congratulate Nightingale on the excellence and flexibility of the services you provide. Although I should not say so, the amount in what you charge for these services is acceptable however, I would be prepared to pay more for the quality of service provided."

- Dr. Kurt K., Retired to Lakefield

"I am a new client of Nightingale and have recently moved to Lakefield. I live by myself and have hired Nightingale for RPN and snow removal services. It gives me great pleasure to praise my RPN for the excellent service she has provided."

- Ethel D., Lakefield

"I want to compliment your maintenance professionals on the excellent yard cleanup and grass cutting provided. I will be calling back to schedule maintenance regarding eaves trough cleaning, renovations and continued property maintenance as I trust Nightingale."

- Bob N., Peterborough

Previous

Next

Names may have been changed to preserve confidentiality.